4 Tips to Maximize Community Impact Through Case Management
Learn four actionable tips to maximize your nonprofit's community impact through effective case management.
Stay up to date
Sign-up to get the latest news, updates, and resources to help your organization make an impact.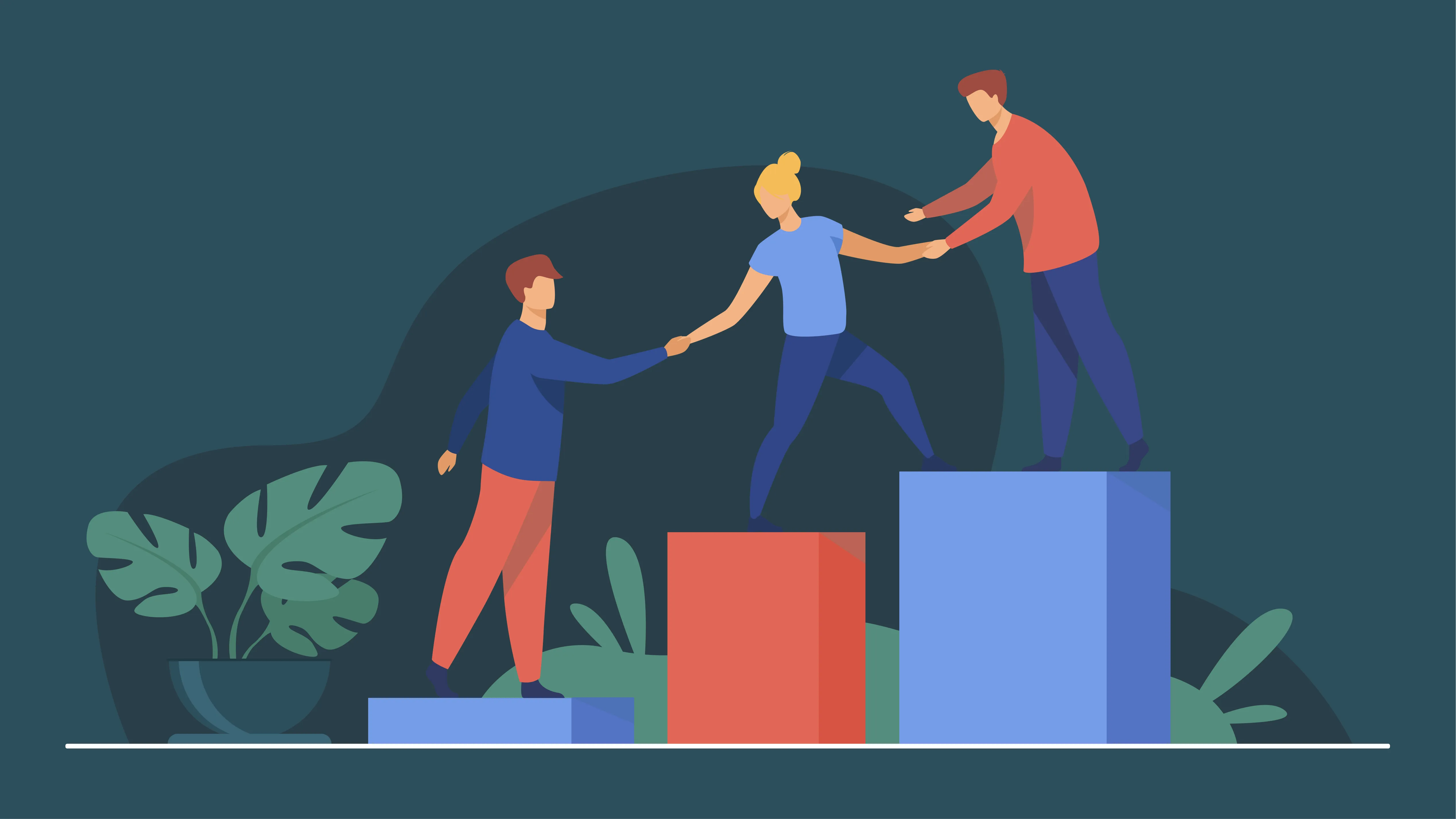 Community engagement activates real change in people's lives, often for the most vulnerable members of a community, and instills motivation and a can-do attitude across a community as a whole.
Case management platforms blend technology with strategy while keeping the human element in clear focus so that users can positively transform the lives of people in their community.
Managing the behind-the-scenes operations of your nonprofit organization is vital to your success. Below are four tips on how to utilize case management software to maximize your collective impact in the community.
‍
Create Engaging Assessments
Successful case management requires intensive data collection. Customizable assessments allow you to collect data to show changes over time and show the impact of your program to your funders and members of the community.
With assessments, you can increase funders' comfort levels with engagement that shows accountability and progress.
A study conducted by the Association of Fundraising Professionals reported that 40% of people believe that charities allocate more donated funds to administrative overhead than is being reported. By implementing assessments of your data you are able to show donors and funders a clear path of where their donations are going and alleviate any concerns. Reports that show data-driven decisions help your funders feel assured that resources and donations are allocated properly.
You can use case management systems to design data collection visualizations and assessments that showcase important information your community relies on and wants to see.
Assessments also help you avoid costly duplications and limit sending resources to somewhere they've already been distributed. Every time a service is provided, it's reported under the assistance tab, providing you with a perfect way to stay on top of past client interactions.
‍
"This is an excellent way to prevent us from duplication of benefits to people," explained one CharityTracker user. "People are much less likely to abuse the system with this software in use. As an agency, we are able to avoid duplication of services."
‍
With CharityTracker, you can use the assessment tab to build out specific measurement points for each client to see your impact from start to finish. If you're looking to check your progress, you can easily view a report of all the clients your company has worked with to view changes over time to share with your donors and funders.
‍
Appointment Setting and Client Scheduling
Record demographic data and manage assistance, documents, and goals while maintaining individualized care. Streamline processes for fast, more efficient client scheduling and digital signature capturing for agreements, forms, releases, or anywhere else signatures are required.
Appointment scheduling is made easy as users are able to request virtual appointments that line up with their schedule and availability. You can even set up recurring or fixed-date appointments for your clients with SMS and email reminders.
Case management gives you the tools needed to simplify the assistance process, maximize impact and manage your time wisely. This way, workers and employees can spend less time on the phone scheduling appointments, and more time focusing on projects that give back to the community.
Self-serving capabilities like client intake forms and service submissions make it easy for people to apply for services they need by going paperless and submitting requests online. You can also save time by letting your clients perform their own intake and request assistance digitally from anywhere.
Simple data entry and case intake allows you to involve more community members and enlist volunteers. CharityTracker lets you use client ID cards and barcode scanning integration for clients and assistance. Print and use ID cards without expensive hardware.
‍
"At one of our meal sites, there is a volunteer who has severe arthritis which limits some of his mobility, but he really wanted to help," explained a nonprofit service manager who recently switched to CharityTracker. "When the tablet is in barcode scan mode, he can easily scan people's cards and hit the green button to confirm. Now he runs the whole check-in process!"
‍
Make Valuable Referrals
Good case management software has features that allow you to connect your clients with the right people and service referrals.
With case management software, you can keep better track of client usage and increase accountability of information. Keep track of requests and services provided or make referrals when your agency can't help.
Communities are stronger and better when they're engaged. If you work in a collaborative network, case management enables you to work with those in your area to maximize your caring power with a culture that engages people, organizations and institutions in collective, community impact.
Benefit from easily and securely uploading files and documents directly to your client's profile and gain insights into whether you have enough assets to provide assistance. You can utilize case management to grow your network and make meaningful valuable connections. Case management software makes it easy to connect with clients and similar organizations within your community.
If you're unable to give the assistance needed, you can easily refer to another agency within your partner network. Case management software is useful for maximizing your caring impact within communities and seeing that your efforts made a difference.
‍
"We have been using CharityTracker for 12 years and it has changed clients' lives," explained Trident United Way's Cathy Easley. "We have a lot of generational poverty in our area. By breaking the cycle and working with all the agencies in our area and by knowing where they've been to for help and what they need, we can better change their lives."
‍
Send Client SMS Broadcasts and Email Reminders
Communication is key to success in most organizations. By implementing case management software, you can connect with users by sending bulk messages and client broadcasts over SMS and email so that everybody is on the same page.
Strengthen communication, expand your reach, and organize your time with recurring or fixed-date appointments for your clients with SMS and email reminders.
According to PC Mag, SMS marketing has an open rate of 98% as opposed to email, which has an open rate of 20%. This indicates that clients and prospects are more likely to open marketing campaigns that come through via text message; therefore, SMS broadcasting is crucial to your marketing and case management strategy.
Case management better prepares you to serve clients and manage individual cases in more efficient and meaningful ways.
CharityTracker offers technological solutions designed to improve case management in nonprofit organizations. We make data input and retrieval convenient and user-friendly so you can safely collect intake information and forms while reporting on your programmatic impact.
Connect community-based care systems with streamlined data collection, access to real-time information, and reporting tools that track outcomes and outputs. As your network of partners expands and changes, your CharityTracker network grows with you.
Learn more about how CharityTracker can maximize your community impact through case management today.