Benefits of Case Management Software in Nonprofit Organizations
Explore the numerous benefits of implementing case management software in your nonprofit organization.
Stay up to date
Sign-up to get the latest news, updates, and resources to help your organization make an impact.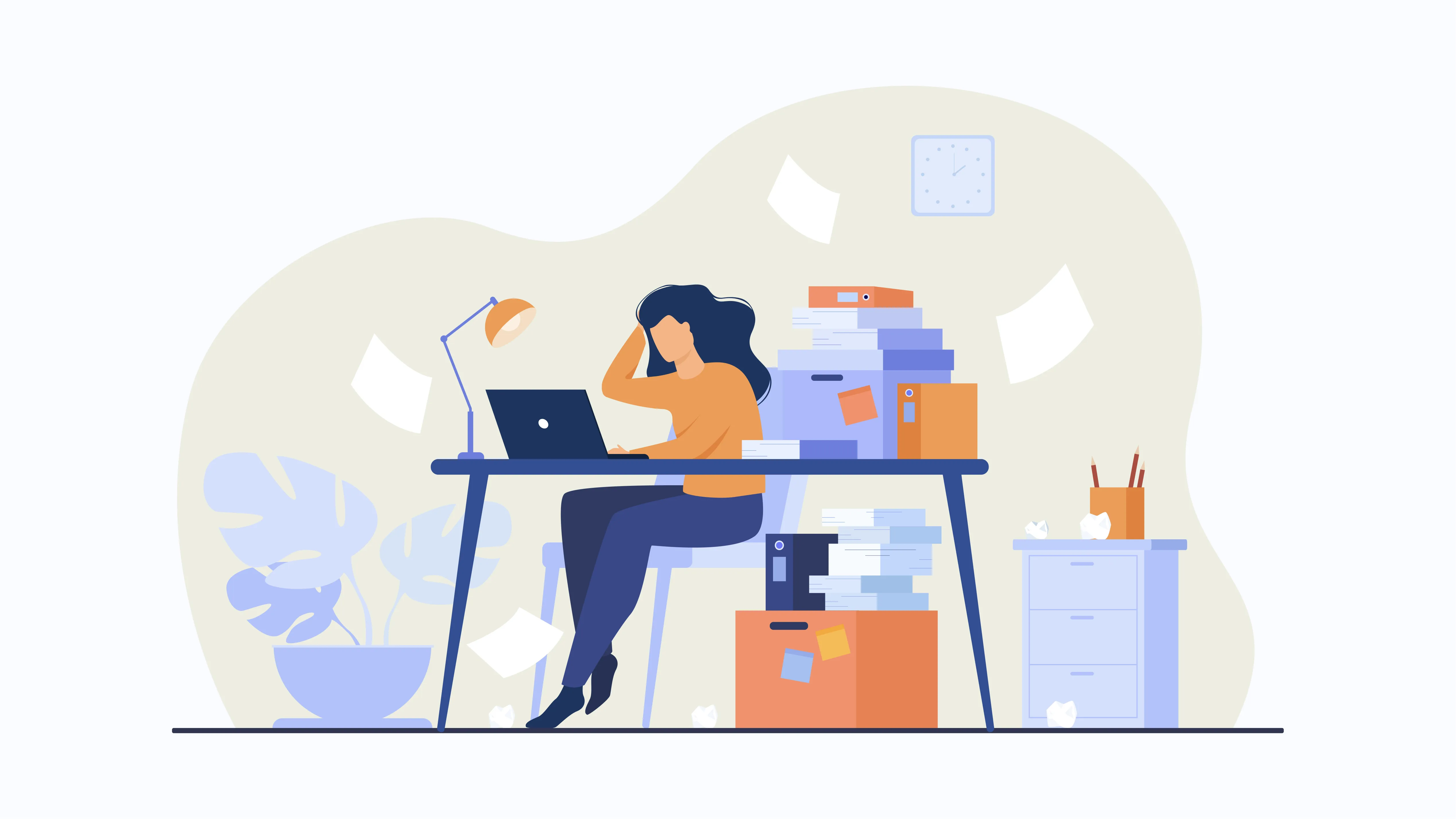 What is Case Management for Nonprofits?
Case management software supports nonprofit organizations by creating programs and solutions for recording case notes, devising plans, solving problems, and tracking progress, outcomes, and impacts.
Some of the most common struggles that nonprofit organizations typically encounter include dealing with unorganized and outdated reporting systems and paper documents. For decades, nonprofit organizations have relied on spreadsheets or outdated reporting systems to record client interactions, community data, and other important community-impacting metrics. A messy paper trail peppered with missing data and lost information means fewer resources are allocated to people in need.
New technology, community partnerships, and data-driven decisions are transforming communities. Nonprofit organizations can use case management software to facilitate client wellness and independence through data centralization, resource management, and enhanced communication.
Below are three of the top benefits your nonprofit organization can gain from using case management software.
Go Paperless
CharityTracker's user-friendly software allows nonprofit organizations to reduce their time spent on paperwork, increase client capacity, and reduce the risk of duplication. "I have cut my paperwork time in half, at least," said Nathaniel R., a CharityTracker user, office clerk and first call-for-help representative.
Reduce Risks
Don't run the risk of duplicating services or getting lost on a paper trail. When all your important information lives in filing cabinets and storage boxes, finding crucial statistical data becomes a painful exercise.
"Previously, a lot of in-kind donations weren't being recorded accurately," explained St. Vincent de Paul Everett Church executive assistant Carla Laird. "Important data would go unreported because it was recorded with pen and paper." Every conference had its own, separate pool of data, and reporting to our national council each year was a challenge."
Case management software offers a modern and efficient alternative to paper trails, which is not only good for the environment but also good for the community.
Give Your Team Their Time Back
Give your clients the resources they need to check themselves in and accurately input their own information.
Case management software can help nonprofit organizations save time by letting clients perform their intake and request assistance digitally from anywhere. Your nonprofit organization can save time by using remote and kiosk intake that allows clients to skip the line and complete digital intake forms at their convenience.
With digital kiosk intake, you can even enlist the help of volunteers, just like nonprofit organization service manager Shelley P. has.
"At one of our meal sites, there is a volunteer who has severe arthritis, which limits some of his mobility, but he really wanted to help," said Shelley. "When the tablet is in barcode scan mode, he can easily scan people's cards and hit the green button to confirm. Now, he runs the whole check-in process!"
All Your Programs in One Centralized Database
By digitizing and centralizing important information, you'll be able to do more work in less time. Studies show going paperless and having automated workflow, digital archives, and organized data can increase overall productivity in your organization by 30-40%.
"What is great about CharityTracker is the centralized, ongoing recording system," added Laird.
With remote access to all of your files, you'll save time by not having to scramble to find a specific document. Now, you'll be able to search for your files from anywhere and locate documents in seconds.
Not only will everything be clean, clear, and organized, but it will also be easier to share and transfer information with other organizations, reducing the risk of duplicating efforts.
‍
Build Trusting Relationships
We've said it before, and we'll say it again: no one or two agencies have all the knowledge, experience, or resources needed to help create lasting, transformational change on their own.
Where some helping agencies may offer crisis care such as shelter, food, and clothing, other helping agencies may offer educational programs, training, or healthcare. Helping agencies aren't equipped to offer everything under one roof, but for some reason, they don't collaborate with one another to provide all the services at once.
A community of empowered local neighborhood organizations is crucial for generating large-scale social change. A study conducted by Bridgespan revealed that 55% of nonprofit funders want to see more mergers and collaborations, while 76% want to see more shared support functions. Nonprofit organizations are beginning to realize that they can be stronger together by combining their strengths and collectively tackling tough community challenges.
Nonprofit organizations can use case management to discover available assets in the area and maximize the community's caring power. With a community-focused collaborative care approach, nonprofit organizations can create a well-connected network of agencies to coordinate comprehensive or holistic outcomes.
With case management software, the clients you serve will trust that you have the resources and tools needed to help them. Case management benefits nonprofit organizations by providing a platform that opens doors for partnerships with other helping agencies. Even if your organization can't help directly, you can build trust by referring them to an agency that can or sending network-wide broadcasts to locate additional resources.
As a nonprofit organization, you can use the innovative technology and capacity-building tools of case management software to connect assets and work with other organizations towards a greater impact. Expand your reach and collaborate with like-minded, change-making organizations to offer even more support to the community you serve. Get to know other agencies in your community to learn about what programs and services they have to offer and increase local resource mobilization.
‍
Make Data-Driven Decisions
Experts say that nonprofit organizations need more tools that go beyond simply counting the number of programs offered or people served. To gain complete visibility, nonprofits need to measure metrics such as outcomes, impact, retention, growth, transformation, and the successful results of efforts. These metrics demonstrate that your resources are making a real change and lasting difference.
The true effectiveness of a helping agency and a community is best defined by outcomes and impact data.
Outcomes:

short and medium-term results of specific benefits for people, like lives improved, better jobs, and increased income, that lead to social and economic well-being.
Impact:

long-lasting changes in the lives of people regarding their sustainability. Lasting solutions in communities result in a significant drop in poverty, hunger, or other disparities.
With case management software, you can develop evidence-based strategies and create rich data visualizations that highlight your efforts. Be wise with your assets and reporting initiatives by using customizable assessments and outcome reports to help you track change.
Make decisions that are driven by data with rich visualizations that give you full visibility and insight into what's happening, where, and when. Track every dollar, performance, effort, outcome, and service provided, assess the utilization of assets and resources, and use this data to drive your decisions.
From strategic planning and data-driven decision-making to detailed assessments and in-depth reports, CharityTracker's case management software has everything you need to evaluate, analyze, and enhance your nonprofit organization.
Charity Tracker's detailed reports highlight your impacts and outcomes to impress your nonprofit's board of funders, so you can provide accurate outputs and demographic totals on the clients you're serving.
Our customizable assessments help you collect data from other agencies and produce accurate reports that support a community-focused approach to improving people's lives. You can use these reports to show changes over time and show funders how you're using data to make better-informed decisions about where to allocate limited resources.
‍
Unlock Your Nonprofit's Potential
With an organized way to track client data, you'll gain visibility into what work has been done and where, and know what areas need improvement, attention, or additional resources.
Case management helps nonprofit organizations transform from isolation and self-interest to connectedness and caring for the community as a whole.
The power of collective community impact can unleash transformative processes that pave the way for lasting solutions. You can encourage and inspire funders with increased cooperation and information-sharing among diverse helping agencies
Case management can help you identify how transformation occurs and analyze the processes that work. You can optimize your organization's potential with a robust cloud-based case management solution like CharityTracker.
Learn how to go paperless, engage in cross-sector collaboration, and make data-driven decisions with CharityTracker by requesting a free demo today. We're here to help you every step of the way to explore possibilities, promote best practices, and co-create effective solutions.