Nonprofit Reporting Your Funders Want to See
Learn about the types of reports your funders want to see and how case management software can help you create them.
Stay up to date
Sign-up to get the latest news, updates, and resources to help your organization make an impact.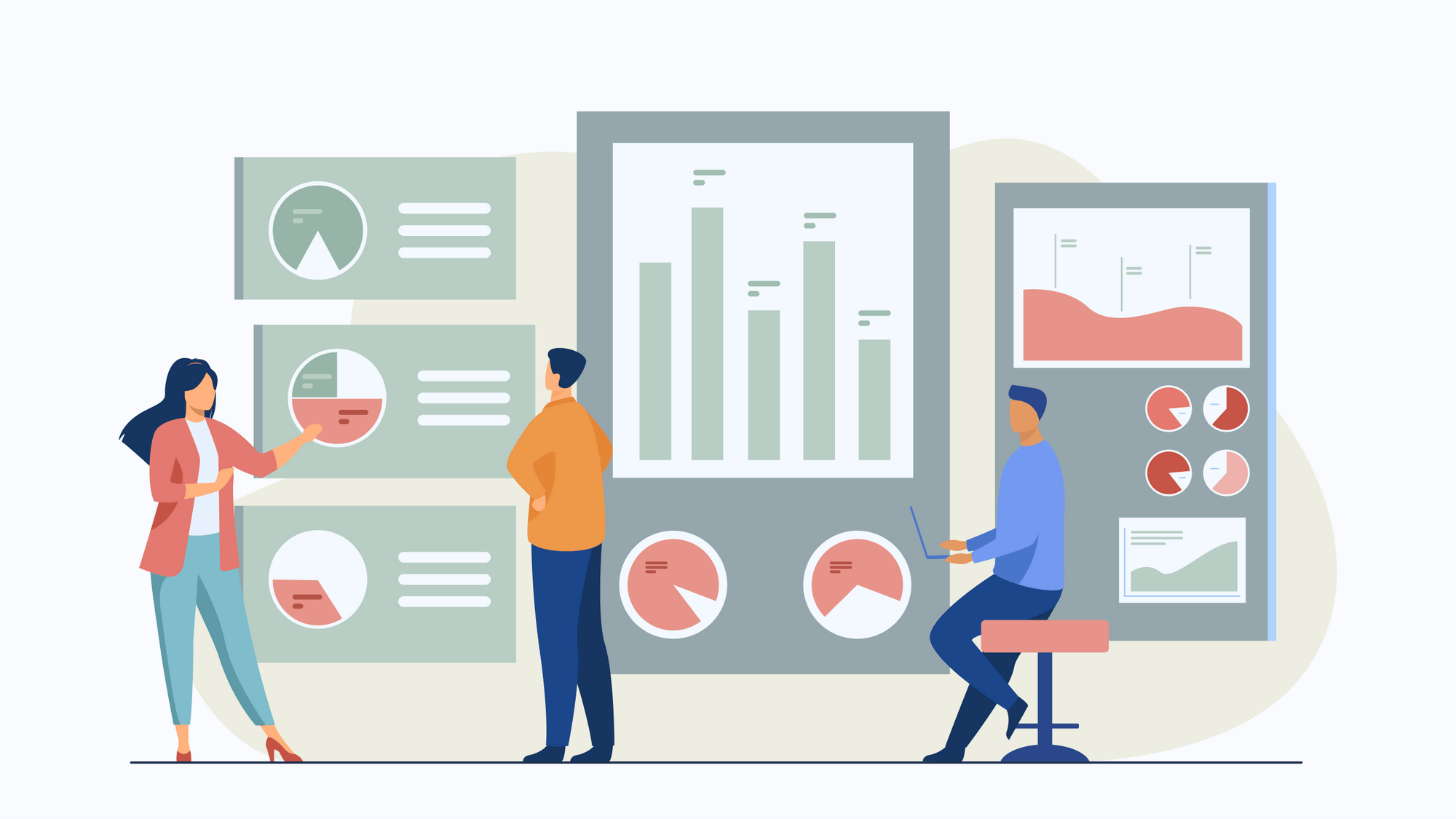 Non-profit organizations are in the business of creating impact. As a non-profit organization, you will need support from not only volunteers and community members but also funding sources.
In the past, organizations have had to rely on inefficient strategies to secure funding. Chasing paper trails and using outdated methods like excel made tracking efforts and generating impactful reports challenging.
Today, the 21st century has advanced technology and dynamic software that keeps records and paperwork organized. New tools have emerged to help organizations advance their efforts and measure outcomes, and ultimately secure funding.
To secure funding, you'll need to demonstrate that your organization and your funders are on the same page. Funders say that outcomes are the best indicator of impact, so you must have a way to prove your impact, track assets, and measure outcomes to sway funders. Position your organization for success by showcasing all the information that funders want to see.
Funding is changing; can you keep up?
From Isolation to Collaboration
Typically, helping agencies operate with a social service model that values efficient and reliable service-providing. However, the social service model can be perceived by people in need as impersonal and more of a "get by" approach to helping others.
Alternatively, a social change model values effective caregiving and is more relational and more of a "getting ahead" approach to helping others. The social change model focuses on fostering transformation instead of just getting by.
Funders are redirecting their priorities and suggesting that communities shift from a social service model to a social change model. Today, funders are prioritizing the creation of lasting impacts that get to the root of the problem as opposed to scratching the surface. They want to see that you're working with other agencies and organizations in your network of care to provide long-lasting social change rather than working independently to provide a social service.
Funders Value Collaboration
Most agencies aren't connected to a community-wide network or referral system and struggle to maintain a constant flow of resources that can sustain and advance their mission. According to the National Association of Nonprofits, resource development continues to be the biggest challenge for helping agencies. Funders are concerned that this lack of communication and cooperation between helping agencies is causing wasteful duplication of resources. A study conducted on the challenges of achieving non-profit sustainability suggested that 58% of services an organization provides to their community are at least somewhat duplicated by another non-profit, and for-profit organizations duplicate services by almost 51%.
Today, funders seek validation that they can trust your organization to solve community problems by collaborating with others in your community. Funders want you to focus on fostering transformation with the social change model. It's important to show funders that you're working to reduce your dependency on outside resources by tapping into local community assets and working together with other organizations in your network.
Boost your community's caring power and get funders' attention by learning how to discover the local assets and resources already in your community. Use innovative technology and capacity-building tools provided by case management software to connect assets for a greater impact.
Use case management to create mutually beneficial community partnerships and collaborations to co-create opportunities for these assets to be productive and powerful together. If your organization is unable to help somebody in need, case management software makes it easy to refer them to another agency in your network and connect them with the resources they need most.
Funders Need Asset Assurance & Measured Outcomes
The nation is in an era of unsustainable debts and deficits and can't justify huge subsidies for social-sector activities without more assurance. Because of this, funders want to see that you're making data-driven decisions with measured outcomes and impact, as well as the successful results of efforts and how much people's lives are transformed.
Be transparent with your funders about how your organization works to create long-lasting solutions and how their funds will be used. Funders are concerned about whether their assets are getting into the right hands at the right time, and they need proof that their assets will be successfully used.
Funders are grateful that agencies are tracking their impact, but they believe in making lines shorter and finding better-lasting solutions. To determine the effectiveness of your organization, funders will look at your mission in comparison with your outcomes.
Case management software can help you track your impact and measure your outcomes. You can see the impact of your efforts from start to finish with reporting and assessment tools, and use this data to impress your funders and showcase your impact.
How CharityTracker Can Help Attract Funders
Funders want to see that agencies are making data-driven decisions by looking at data, analyzing factors contributing to results, and determining changes to be made. Reports are one of the best ways to determine if an organization is effective in its sector and if they achieve its goals.
You can use CharityTracker's case management software to create reports your funders want to see with measured outcomes and assessments.
Funders seek to verify transformation and get people to a place of self-sustainability. CharityTracker's case management software offers an "Outcomes" feature to help clients set up benchmark goals to measure the progress of different skills and development like their general education degree, skills, and job training, and employment. The outcomes report can be conducted to view the progress of these goals.
CharityTracker's Assessments feature allows agents to set up questions that gauge client progress as well. These questions could be health-related or about any goal, but the focus remains on measuring outcomes over time.
CharityTracker allows you to run reports that measure progress, including reports like Assessments, Changes Over Time, Assessment Pie Chart, Impact Reports, Records of Assistance, and Outcome Goals.
Are you able to keep up with the changes in funding? Visit CharityTracker to request a free demo and learn how our case management software can help you generate reports that attract funding.